MS in Biomedical Engineering
Required Semester Hours: 36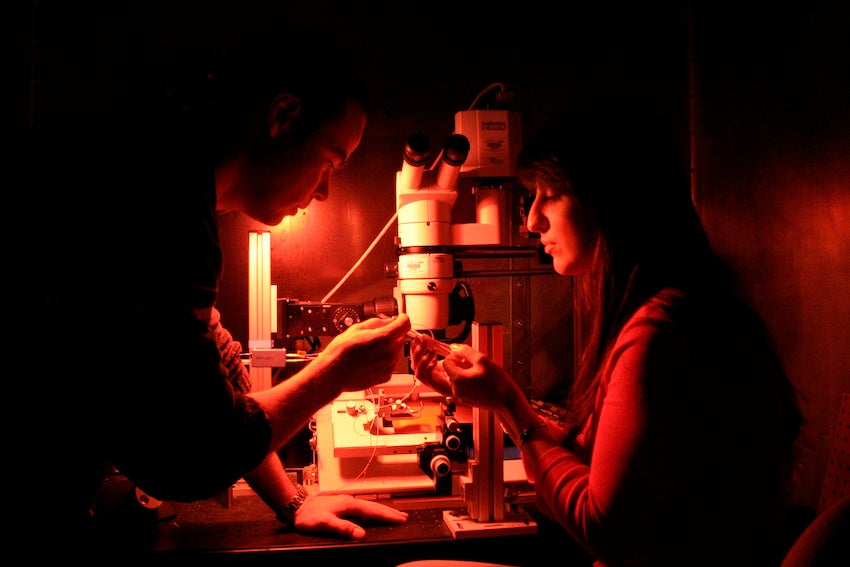 The thesis track is designed for MS in Biomedical Engineering students who are interested in conducting research. This track is strongly advised if you may be interested in pursuing a PhD in the future.
Researching and writing a master's thesis is an academically intensive process that takes the place of 8 credits of traditional coursework. Students work with a faculty advisor to choose a topic of interest, engage in high-level study of that topic, and develop a paper that is suitable for presentation at a conference or submission to a journal.
The thesis experience provides definition to your master's degree experience and can bolster your application for jobs or doctoral-level study by demonstrating your capabilities.
In the thesis option, you will earn 8 credits in BME 598 Master's Thesis Research and at least 28 credit hours from coursework. At least 12 of your coursework credits must come from courses at the 500 level, excluding BME 595, BME 596, and BME 598. You may be allowed limited credit hours from BME 596 Independent Study with department approval. There is no comprehensive examination.
Recent master's thesis papers in biomedical engineering include:
Shivam Ohri

3D Spheroidal Human Liver Models for Drug Toxicity Testing

Ashwin Koppayi

Genome-wide Metabolic Modeling of Human Ovarian Follicle Development

Federica Porta

Upper Extremity Functional Rehabilitation for Stroke Survivors Using Error-Augmented Visual Feedback

Bekah Allen

Acoustic Frequency Analysis Investigating Frequency Differences in Acute Chest Syndrome

Federico Magni

Design of a Wearable Device for Real-Time Gait Correction

Akanksha Dilip Khedekar

Dynamic Dysbiosis of Maternal Gut Microbiome in Perinatal Anxiety
In the non-thesis track, you earn all of your required 36 credit hours from coursework. Of these, 16 must be from courses at the 500 level. There is no comprehensive examination.
1 hour of BME 595
Present at least one seminar (BME 595) before graduation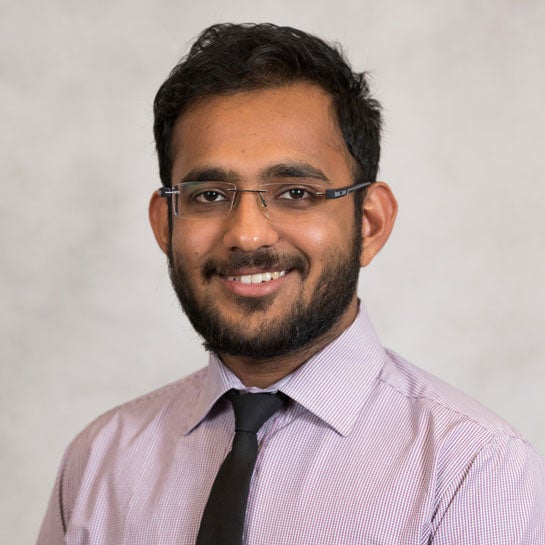 Achal Gupta '20
MS in Biomedical Engineering
Kreg Therapeutics
Quality Engineer
What's great about your job? Wearing multiple hats and working with multiple departments gives you a bird's-eye view of all the processes that go into building a safe and effective medical device.
Why did you choose UIC? UIC is one of the leading public research universities. A prime location and an affiliation with a major hospital open up vast opportunities for engineering students.
What was the most valuable student organization you joined, and why? The Bioengineering Graduate Society. It helped me connect with lots of other biomedical engineering students: MS and PhD. This helped me to understand different perspectives and learn about latest achievements in their research.
Would you recommend the College of Engineering to new applicants? If so, why? Yes, absolutely. Plenty of research opportunities, resources, and experienced faculty. On top of that, it has plenty of courses that give you flexibility to focus and build a career that matches your interests.
Coolest thing you've done in the past year: Skydiving.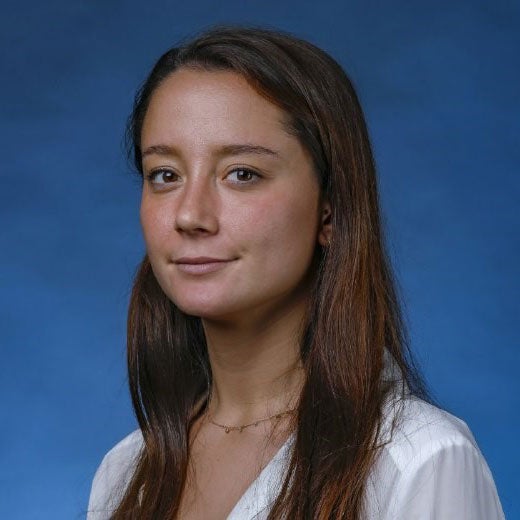 Giulia Soresini '20
MS in Biomedical Engineering
L.I.F.E. Italia
Verification and Validation Engineer
What are some of your day-to-day tasks? Defining test plans, executing hardware and software tests, and programming tools to automate testing.
What's great about your job? I love that I am able to see all the aspects of my company, from hardware to software. I get to learn various tools and programming languages and interact with all the teams that work there.
How did the College of Engineering prepare you for your career? Engineering helped me to develop a sense of curiosity and an eagerness to solve problems. I learned to think and analyze problems and to never give up on the first try.
One-sentence "Words of wisdom" to share with students: Believe in yourself.