MS Programs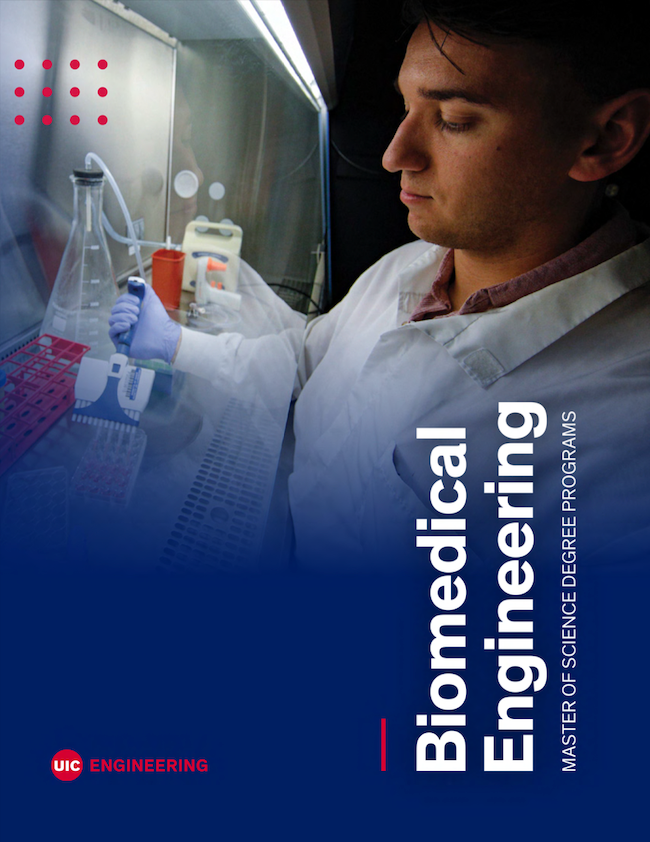 The Richard and Loan Hill Department of Biomedical Engineering offers master of science degrees in biomedical engineering and bioinformatics.
Within each degree program, students can choose between a thesis track (ideal for students who may want to continue on for a PhD after completing the master's) and a non-thesis track.
A master's degree from UIC prepares you for a wide range of career paths in the biomedical field, including:
Researchers in academic, industry, or government laboratories
Researchers in medical schools and hospitals
Research and development positions at companies
Entrepreneurship in biomedical engineering
Get acquainted with UIC's master's degree offerings in biomedical engineering and bioinformatics in our MS programs overview booklet (PDF).