Admitted Graduate Students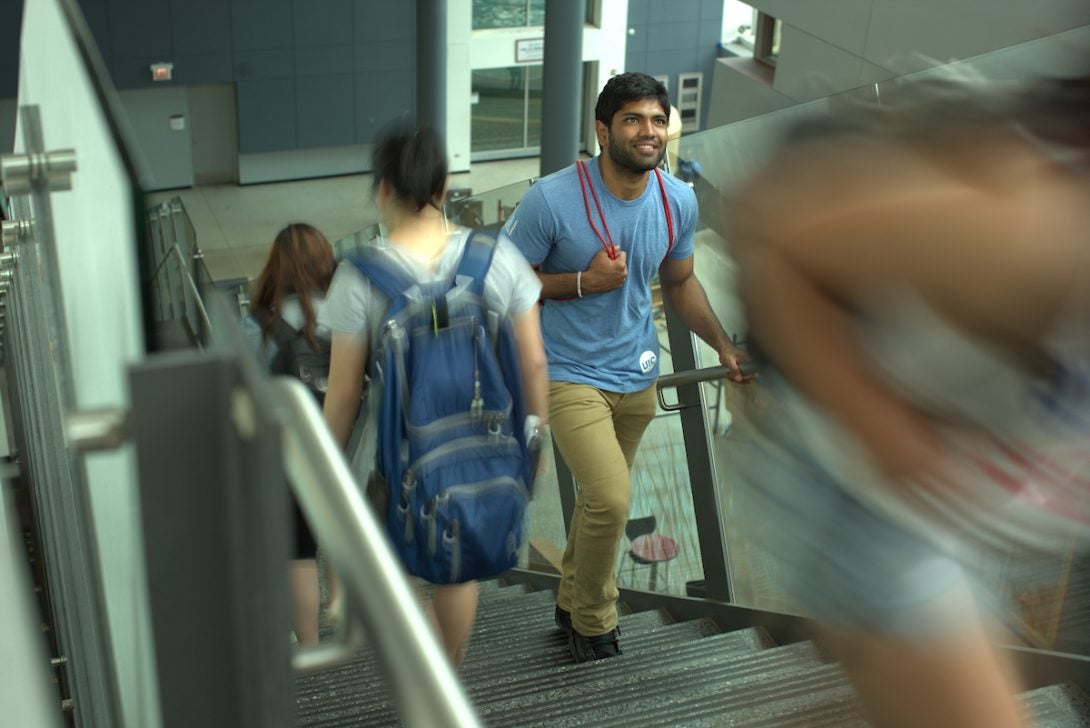 Congratulations on your admission to the graduate programs in the Richard and Loan Hill Department of Biomedical Engineering at UIC!
You are about to begin a period of directed, high-level study with the support of UIC faculty members who are known around the world for their research and impact on the field. You will be attending classes and doing research in one of the most vibrant, exciting cities in the United States, with all of the medical, scientific, cultural, and historical resources that it affords. We look forward to seeing where your UIC graduate education will take you.
The department will be in touch with you in early May to ensure that you complete all the steps necessary to complete your enrollment and successfully start your program on time. This page is designed to provide you with quick and easy access to resources that you may need.
If you have any questions at any time, please email us at bmegrad@uic.edu.
Academic program information

The pages of this website will guide you to any programmatic information you need. If you are an incoming master's student, please visit our MS Programs pages; if you are an incoming doctoral student, you will find our PhD Programs pages useful.

Please see the Graduate Student Handbook for additional helpful information.

Course information

Our graduate-level Courses page serves as a clearinghouse for information on classes in biomedical engineering, bioinformatics, and related disciplines that house courses that may supplement your degree. We encourage you to visit, explore, and bookmark UIC's graduate course catalog page for the biomedical engineering department. The left-hand navigation of this page will allow you to dig down into the requirements and information for your specific program.

Your my.uic.edu account

Go the university student portal, my.uic.edu, to activate your account and receive your university NetID. You will need your social security number or TCN, your university identification number (UIN), and date of birth to complete the activation. Look for the activation link on the left side of the page. Once you have activated your my.UIC account, you will be able to manage all aspects of your education at UIC through this site. The portal has information on UIC e-mail, registration, academic records, financial records, and more.

Student ID cards

UIC photo ID: Your university ID is called an I-card. Full details are on the ID Center website.
U-Pass: This is a transit pass for Chicago public transportation—CTA buses and trains—that is issued to eligible students. The U-Pass is issued on a semester-to-semester basis, with validity from the beginning to the end of the semester. Visit the ID Center's U-Pass webpages for information on eligibility and distribution.