Courses
This page provides access to information about current course offerings in biomedical engineering. Both graduate and undergraduate courses can be found here.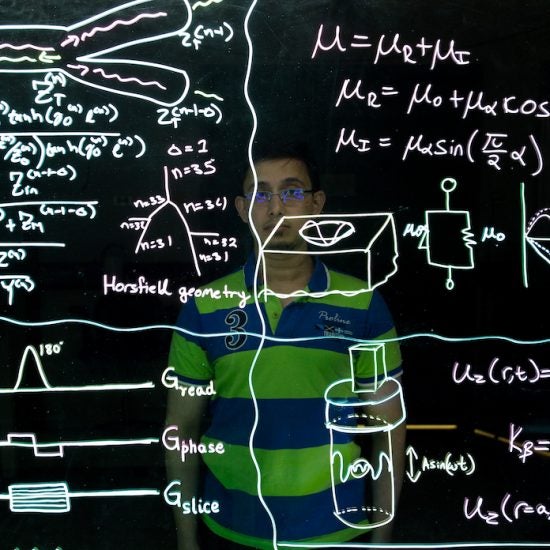 The course catalog page contains up-to-date course codes and descriptions for classes in both biomedical engineering and bioinformatics. Starting Fall 2021, it will include a mix of BIOE and BME courses while we transition to the biomedical engineering department.  BIOE course catalog >>
View BME Courses
This is a lecture course providing an overview of the broad field of human movement biomechanics and neural control. This develops engineering skillsets for rigid body kinematics and dynamics, solves quantitative problems associated with the study of human movement, and a literature overview. This includes computer modeling of how the central nervous systems controls musculoskeletal movement, including muscle mechanics, gross body dynamics, control theory, and motor learning.

Prerequisites: BIOS 110, MATH 180, CS 109 (or equivalent)

The objective of this course is to provide general aspects of dental science and research for undergraduate students. The course will include (i) introduction to dentistry (ii) basics of clinical procedures (iii) basics of restorative dentistry/implants (iv) basics of endodontics (v) biomaterials used in dentistry (vi) biomechanics aspects in dentistry/TMJ disorder (vii) clinical concerns/challenges (viii) surgery room animations (ix) new drug delivery systems. Students will be able to understand the basics of dental science. They will also learn the advancements in dentistry, such as new biomaterials, biosensors, and diagnostic tools. This course is suitable for students who are interested in pre-dental or research related to dental/oral science. It is open to undergraduate and graduate students in bioengineering, biological science, applied heath science, mechanical engineering, or materials engineering.

Over the past decade, wearables and nearables technologies have revolutionized and quantified multiple aspects of our lives including sports, fitness, entertainment, medicine, and health monitoring. In this course, we will learn how to design and fabricate wearables and nearables devices. The course provides the opportunity to work in cross-disciplinary groups and develop the skill set needed to be part of this emerging field. This new, exciting class combines various sensors, software platforms, and Bluetooth technology to create wearable and nearable devices. An open-ended project module will allow you the option to collaborate with a selected industry partner on a real-world problem, potentially leading to a future internship. This course is open to a total of 32 undergraduate and graduate students in biomedical engineering, computer science, or electrical and computer engineering. Students must have a background in circuit design via ECE 115 and ECE 210.

Magnetic Resonance Imaging (MRI) is one of the most widely used imaging modalities in hospitals and clinics for medical diagnosis due to its non-invasive, non-ionizing, and multi-planar capability to visualize human body. This course offers in-depth discussions covering all core areas, including: basic principles, image weighting and contrast, spin and gradient echo pulse sequences, spatial encoding, k-space, protocol optimization, artefacts, instrumentation, and MRI safety. We will use the leading MRI reference book MRI in practice as our textbook. This course will prepare students, in the future, for advanced researches on MR imaging and for MRI related occupation, for example, the advanced level examination for MRI offered by the American Registry for Radiologic Technologists (ARRT) in the USA.

This course will teach introductory computer vision with a focus on biomedical applications. The course will go through image processing methods, feature extraction, machine learning, and introductory deep learning for computer vision (i.e. convolutional neural networks for classification). The class will focus on 3 to 4 problem sets that will be a mix of theory questions and programming assignments, all of which will be in Python. A major portion of the class grade will also be a group project, where students will work in groups of 3 to 4 and apply the learned methods to a novel research problem on real-world data.