UIC graduate students in biomedical engineering and bioinformatics have access to the resources of two colleges with proven reputations of excellence in their fields: the College of Engineering and the College of Medicine. They also benefit from the guidance of faculty who lead worldwide in academic research and occupy the cutting edge of implementation and practice.
These are just some of the advantages available to you: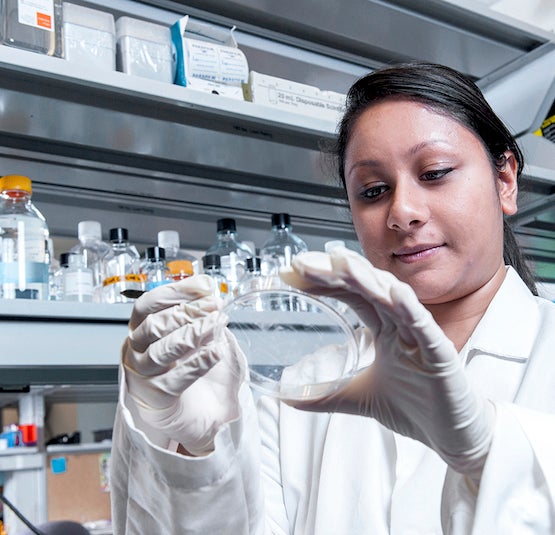 A vibrant community of fellow scholars. UIC biomedical engineering and bioinformatics graduate students are active, driven, and independent scholars-in-training. They gain hands-on experience as research assistants in faculty labs, contribute to and run their own student research journal, and share research through the Bioengineering Graduate Society. Whether you want to collaborate with others or work independently on your own investigations, your options include research facilities on campus or through the cross-university consortium known as the Discovery Partners Institute.
Medical Scientist Training Program. This competitive program offered through UIC's College of Medicine provides students with seven years of support to pursue both an MD and PhD. Graduates of this program emerge with the preparation they need to push the boundaries of academic medicine and research. MD/PhDs are well regarded for their ability to translate advances in science into real progress in patient care. Learn more here.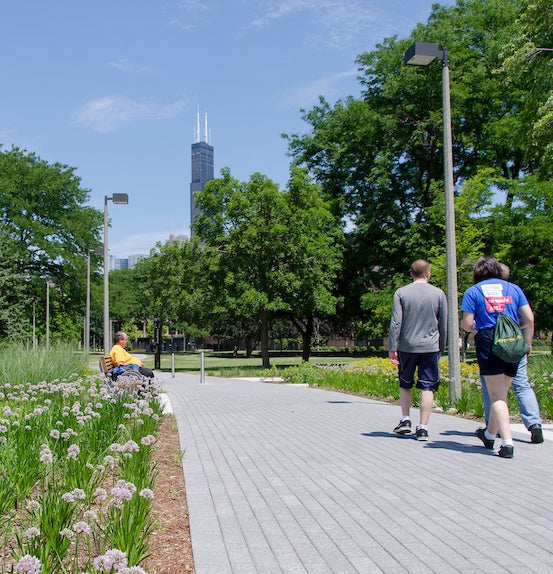 Chicago, a world-renowned site for biomedical research and practice. The city of Chicago is home to major medical centers and institutes where graduate students can gain valuable experience in the field. In addition to our close affiliation with the clinical and research programs of the University of Illinois Medical Center, there are opportunities for internships at major biomedical manufacturers in the city and the greater metropolitan region, including Abbott, Baxter, Biomet, General Electric, and Siemens.
Excellent career outcomes—whether your target is academia or industry. Over the last five years, students in the MS and PhD programs in biomedical engineering and bioinformatics have secured the kinds of positions they envisioned when they first began their studies. (Curious where our graduate students have landed? Visit our post-graduation outcomes page). UIC biomedical engineering and bioinformatics students are fully supported in their career search: by the connections and advocacy of our faculty, our college's corporate ties to world-class biomedical firms, and the personal attention of our student affairs team and other staff.
Learn more about graduate study in biomedical engineering and bioinformatics at UIC. Choose your degree program below: