Senior design group wins prize for device to help image mice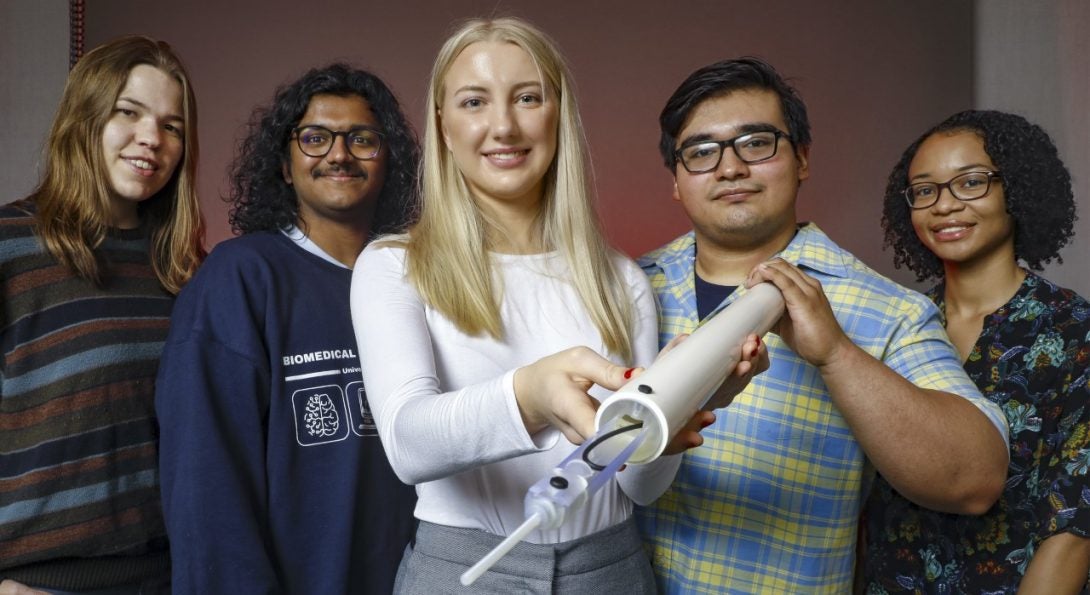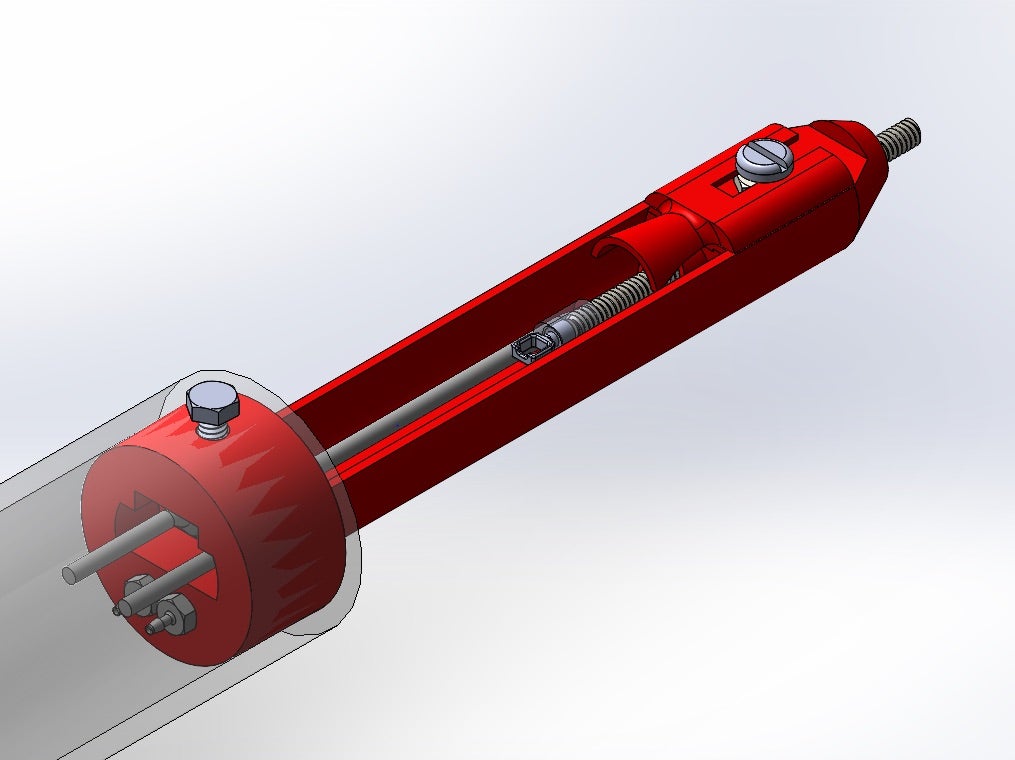 Data from animals, often from mice, are crucial in medical, biological, and pharmaceutical research, because scientists often test theories and treatments on mice before moving forward with human trials.
One group of seniors in the Richard and Loan Hill Department of Biomedical Engineering dedicated their senior design project this year to helping improve medical imaging for mice.
Sophie Askey, Kristin Carter, Derrick Joseph, Angelica Kalafut, and Sebastian Soto-Lara created and tested a new device that allows a mouse to be immobilized, anesthetized, and transported into a novel imaging coil.
Research Associate Professor Weiguo Li from UIC's Preclinical Imaging Laboratory designed and developed a new, smaller-sized radiofrequency coil for his lab's MRI machine. This new coil allows Li to collect images from mice with a higher quality, leading to better research data.
But for the new coil to work, Li needed a way to keep the mouse in one place and maintain a normal body temperature. And this needed to be accomplished in a way that would not interfere with the MRI machine.
To hit these design goals, the team invented and 3D-printed a device that features a bite-bar and anesthesia delivery system that keeps the mouse still and asleep during the imaging process. The team also added heated water tubing to help regulate the mouse's temperature during imaging. The tubing replaced a previous system that used warm air, which caused the MRI images to become distorted.
Joseph said the team had to overcome some compatibility issues that came from trying to incorporate Li's invention with their own. They also realized that, like human patients who need MRI scans, mice can come in different shapes and sizes.
"We had some issues stabilizing the RF coil with the animal holder," Joseph said. "Unfortunately, it didn't have a locking mechanism to securely restrain the device. Additionally, we underestimated the sizes of the mice available for the study, so we had to make some adjustments for some of the components."
Soto-Lara said the group chose to work on this project because they had unique skill sets that could solve a real-world problem.
"Each team member had experience with either CAD modeling, 3D printing, MRI imaging processes, or lab research protocols," Soto-Lara said. "This was really helpful during the design process because we felt like we all had something to bring to the table."
This year's Senior Design Expo judges agreed with this assessment of the team's skills and awarded them the top prize in the biomedical engineering category.