PhD student brings data-science class to youths in detention center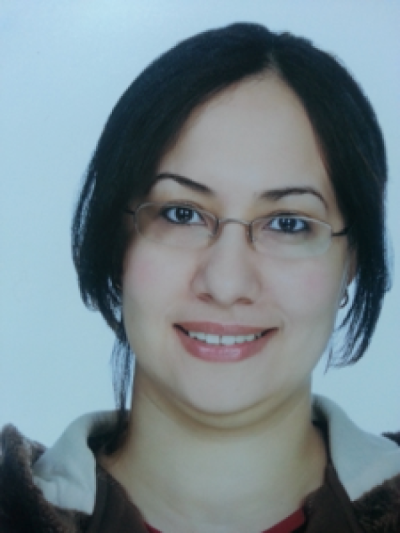 As the world progresses through the information age, the power of and desperate need for data science to make sense of the digital world has grown. The field has exploded in the last few decades with companies across many industries looking to bring on employees who are knowledgeable in data science.
These data science opportunities are exactly what Richard and Loan Hill Department of Bioengineering graduate student Amira Kefi is hoping to bring to youths currently in the Cook County Temporary Detention Center. To help with this effort, Kefi applied for and received a prestigious fellowship from the Health & Medicine Policy Research Group at UIC.
Kefi was one of eight UIC students named to the 2020-2021 Schweitzer Fellows. Her project is an after-school program titled "Teaching Data Science with a focus on bioinformatics to juveniles in the Cook County Detention Center."
"This class will introduce the youths to the world of big data analysis and can make them become more interested in the data-science majors in college," Kefi said. "In addition, it will help them explore the world of freelance jobs."
Kefi is a fifth year PhD student in the department. Her advisor is Associate Professor Chunyu Liu in the department of psychiatry. She said she anticipates finishing her PhD program in the spring of 2021.
Named in honor of humanitarian and Nobel laureate Dr. Albert Schweitzer, the Chicago Area Schweitzer Fellows Program encourages students to become lifelong leaders in service by helping to address unmet health needs among vulnerable Chicagoland residents. In collaboration with existing community organizations, each Schweitzer Fellow will launch a community-based project, providing 200 hours of service.
Utilizing an interdisciplinary approach, the fellowship exposes students to real-world inter-professional, collaborative care and aims to develop lifelong leaders in service. The 2020-2021 Fellows include students from 11 schools, 13 disciplines, and 18 academic programs, ranging from nursing to law and public health. The exceptional class of fellows was selected from a pool of almost 100 applicants through a competitive process.