Peñalver receives career development award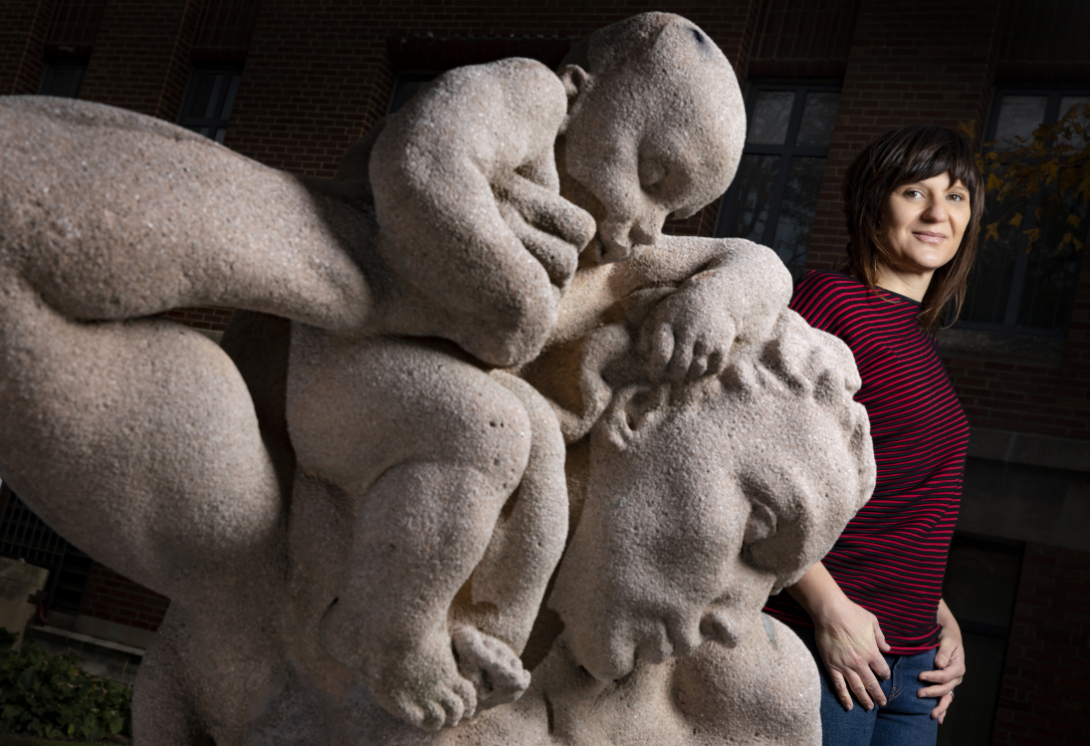 Richard and Loan Hill Department of Biomedical Engineering Assistant Professor Beatriz Peñalver Bernabé received a Health Equity Pilot Project's (HEPP) Faculty Development Career Award to help her continue her research into perinatal depression.
The Faculty and Staff Development Committee of the HEPP selected proposals from Black, Latinx, and Native American/Pacific Islander University of Illinois College of Medicine assistant or associate professors interested in applying for funding to support a project/initiative to positively impact their career advancement.
As part of the award, Peñalver received funding for her research entitled, "Elucidating the causality role of the gut microbiome on perinatal depression using a cognitive behavioral therapy intervention." Peñalver is also a member of the Center for Bioinformatics and Quantitative Biology.
Peñalver and her colleagues at the Bea Lab have been working to understand how gut bacteria impacts prenatal pregnancy. They have been collecting data through stool samples, biometric information, and electronic medical records to determine how the microbiome changes in pregnant persons and how those changes could lead to depression.
"We know the bacteria changes during pregnancy, and we know people who are depressed have different bacteria in their gut, but we don't know how that happens in pregnancy," Peñalver said. "Most studies have been done outside of pregnancy, so we know very little. From an engineering perspective, this study is super exciting because pregnancy is a dynamic process, it changes a lot and there are so many variables, so for a nerdy person like me it is a great challenge."
Modified on October 21, 2022