Diwekar wins 2022 CAST Computing Practice Award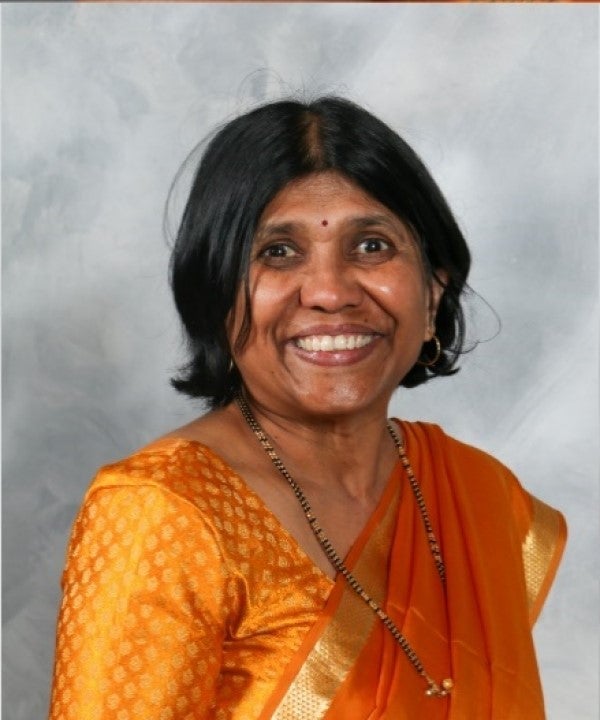 Richard and Loan Hill Department of Biomedical Engineering Visiting Professor Urmila Diwekar has received the 2022 CAST Computing Practice Award from the American Institute of Chemical Engineers.
Diwekar is the first woman to receive the award in its 27-year history. The award recognizes outstanding contributions in the practice or application of chemical engineering to computing and systems technology.
She is president of Stochastic Research Technologies and the Vishwamitra Research Institute, a non-profit research organization that she founded in 2004 to pursue multidisciplinary research in the areas of optimization under uncertainty and computer-aided design applied to energy, environment, and sustainability.
Diwekar's research is focused on areas of simulation, design, optimization, control, stochastic modeling, and synthesis of chemical processes. Diwekar said her recent work has extended stochastic modeling and optimization of particulate processes from chemical engineering to biomedical engineering.
Specifically, Diwekar has been working on customizing in vitro fertilization (IVF) treatments for individual patients to increase their chance of a successful procedure. Diwekar won a New Science Inventions Award from ScienceFather for her work developing a mathematical procedure to provide a customized drug dosage during an IVF treatment.
"We created a customized model of the superovulation stage using the size distribution of eggs (follicles) obtained per cycle as a function of the chemical interactions of the drugs used and the conditions imposed on the patient during an IVF cycle," Diwekar said.
She added that early clinical trials in India showed the promise of this approach in reducing drug dosage, reducing testing, and enhancing the success of IVF.
Diwekar is the author of more than 195 peer-reviewed research papers, 7 books, 16 book chapters, and 3 commercial software packages, along with more than 400 presentations and seminars.
Diwekar will be officially presented with the award at the CAST Division dinner during the annual American Institute of Chemical Engineers meeting this November.