CBQB launches new journal club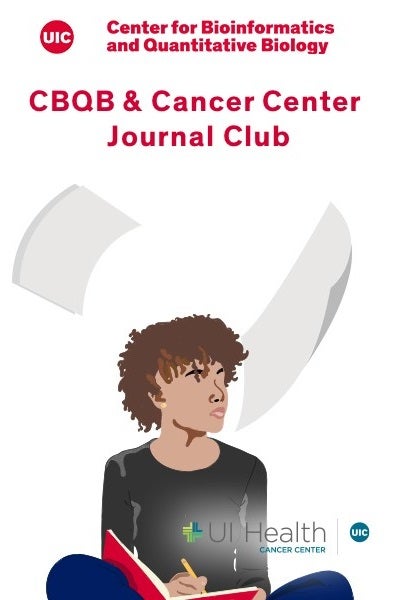 UIC's Center for Bioinformatics and Quantitative Biology has teamed up with the University of Illinois Cancer Center to launch a new journal club for all students who are interested in learning more about the latest developments in bioinformatics and quantitative modeling.
The club will allow students to stay up to date with recently published literature in these fields, improve their critique and critical reading, practice their communication skills, and help build a community around these topics.
Richard and Loan Hill Department of Biomedical Engineering  Associate Professor Yang Dai said everyone, including other faculty members, is welcome to join the journal club. Each meeting will be led by a graduate student or a postdoc fellow who selected a specific article.
"We hope the journal club will help trainees improve critical literature appraisal skills in identifying knowledge gaps and future research questions, and develop communication competency at the same time," Dai said.
The club will include three faculty mentors, including Dai, Konstantinos Chronis, department of biochemistry and molecular genetics; and Xiaowei Wang, department of pharmacology and regenerative medicine/cancer center.
"Our goal with this new club is to promote the active dissemination of knowledge on novel methodological advances, facilitate talks on fundamental aspects of gene and nuclear regulation, and increase awareness on systems biology approaches," Chronis said.
Wang added that the club is a terrific opportunity for students to learn about new research topics and also develop critical thinking skills.
For more information on how to join the club and a schedule for upcoming meetings, please visit the journal club's website here.
Modified on October 01, 2021