Bioengineering visiting scholar in Klatt Lab co-authors paper on scan of dinosaur SUE bones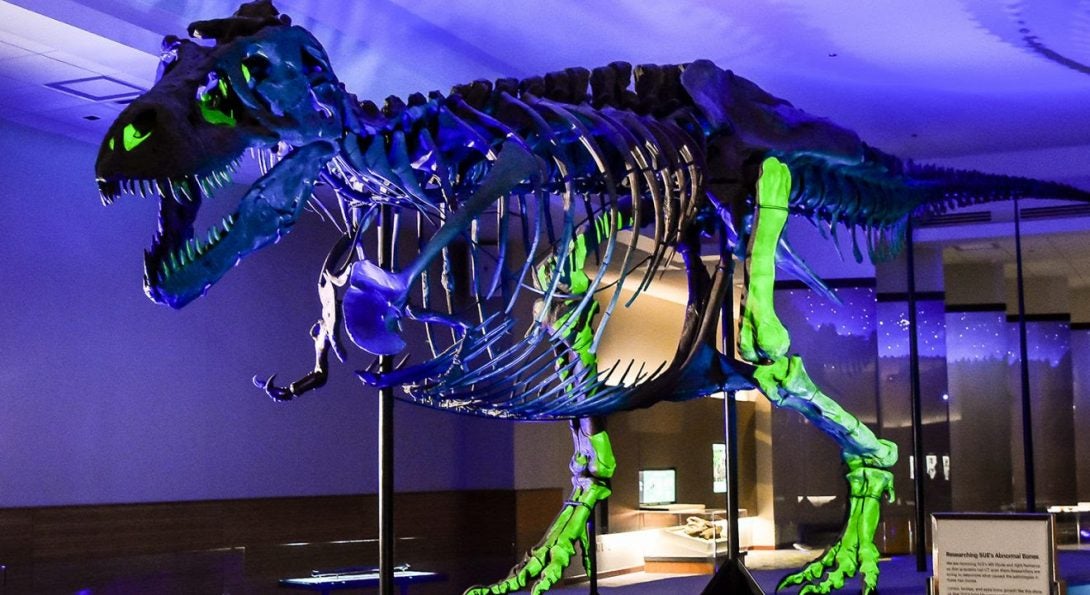 A visiting scholar with the Richard and Loan Hill Department of Bioengineering created waves in 2019 when and a team of researchers completed a CT scan at UIC's Outpatient Care Center of the Field Museum's SUE the Tyrannosaurus rex.
The bones, which included a humerus, fibula and fused spinal vertebrae, were transported over to campus by UIC bioengineering visiting scholar Rolf Reiter. Reiter was working as a visiting scholar in the Klatt Lab at the time of the scan. The team was hoping new CT technology would them discover the causes of several deformations in SUE's bones that have puzzled researchers for decades.
Reiter and his colleagues at Berlin's Museum of Natural History and Charité – Universitätsmedizin Berlin recently published a paper in Scientific Reports on the research titled "A comprehensive diagnostic approach combining phylogenetic disease bracketing and CT imaging reveals osteomyelitis in a Tyrannosaurus rex."
"Given the relatively small amount of diagnostic information preserved in fossilized material, essential and well-established detailed morphological analysis including radiological imaging has been combined with epidemiological studies through phylogenetic disease-bracketing," the authors noted.
The study lays out the steps for a comprehensive diagnostic approach tailored to studying diseases in ancient fossils. Using these novel steps, the authors hypothesized that SUE had chronic osteomyelitis in the fused caudal vertebrae and left fibula.
Modified on November 11, 2020