Bioengineering professor develops a technique for early detection of skin cancer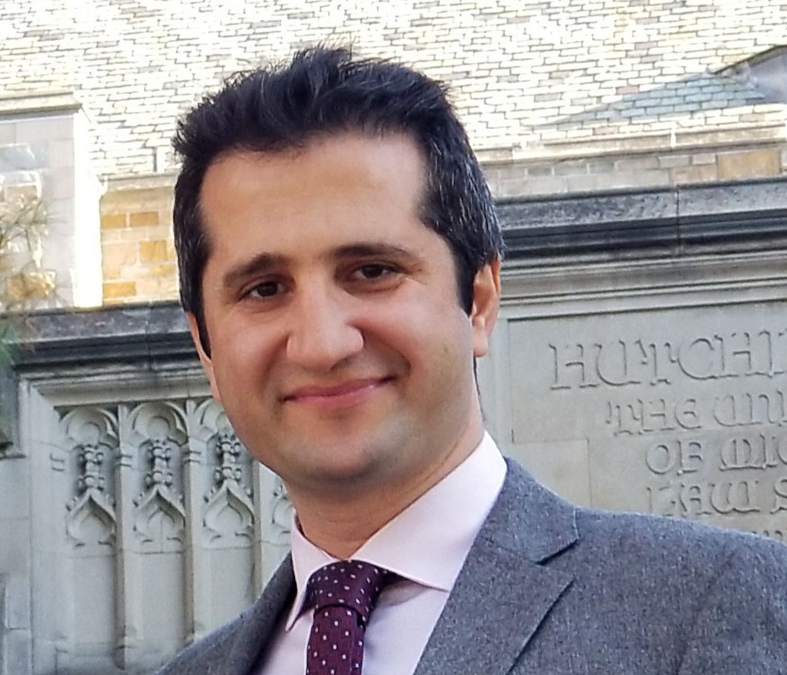 Doctors and medical researchers know that finding and identifying cancer as soon as possible is a critical step toward a positive outcome for patients. Richard and Loan Hill Department of Bioengineering Associate Professor Kamran Avanaki is doing his part to help identify one of the most common cancers in the world, thanks to an award from the University of Illinois Chicago.
Avanaki, who is also an associate professor in the Department of Dermatology and is the director of the Optical & Photoacoustic Imaging Research and Analysis Laboratory, received the Michael Reese Pioneer in Research Award to help his team develop a non-invasive melanoma cancer detection technique.
He noted melanoma is an increasingly important public health problem across the globe, with the incidence rate of the disease rising faster than any other form of cancer due to changes in sun exposure and climate change. Melanoma was responsible for 59,782 global deaths in 2015, Avanaki said.
Several imaging techniques have already been developed to noninvasively scan for melanoma, but as Avanaki points out, each of these technologies has inherent limitations such as low specificity or a small field of view.
"None of these techniques has been widely adopted by clinicians," he said. "There is a serious need for a noninvasive imaging method with a high specificity and sensitivity to scan the entire body for any sign of melanoma."
Avanaki, along with his team in the bioengineering and dermatology departments, are developing a wide field-of-view optical coherence tomography (WFOV-OCT) device with an optical radiomic melanoma detection (ORMD) protocol to improve the sensitivity and specificity of melanoma detection.
"Our hope is that this technique will help lower the number of unnecessary biopsies by pinpointing the most likely malignant lesion on a person with multiple pigmented spots, which should result in fewer biopsies and less pain, anxiety, and scarring for patients," Avanaki said. "This will also help lower the cost of diagnosing melanoma by reducing the number of tests the health care system needs to perform and lead to earlier detect the disease earlier."
Avanaki added the seed money provided by Michael Reese Pioneer in Research Award will support the development of the WFOV-OCT and further development of the optical radiomic melanoma detection protocol.