Faculty Jobs
Open faculty positions in bioengineering

Positions will be posted here when available.

Open faculty positions in bioinformatics

Positions will be posted here when available.
Clinical and research faculty

Positions will be posted here when available.
Working in Chicago and at UIC biomedical engineering Heading link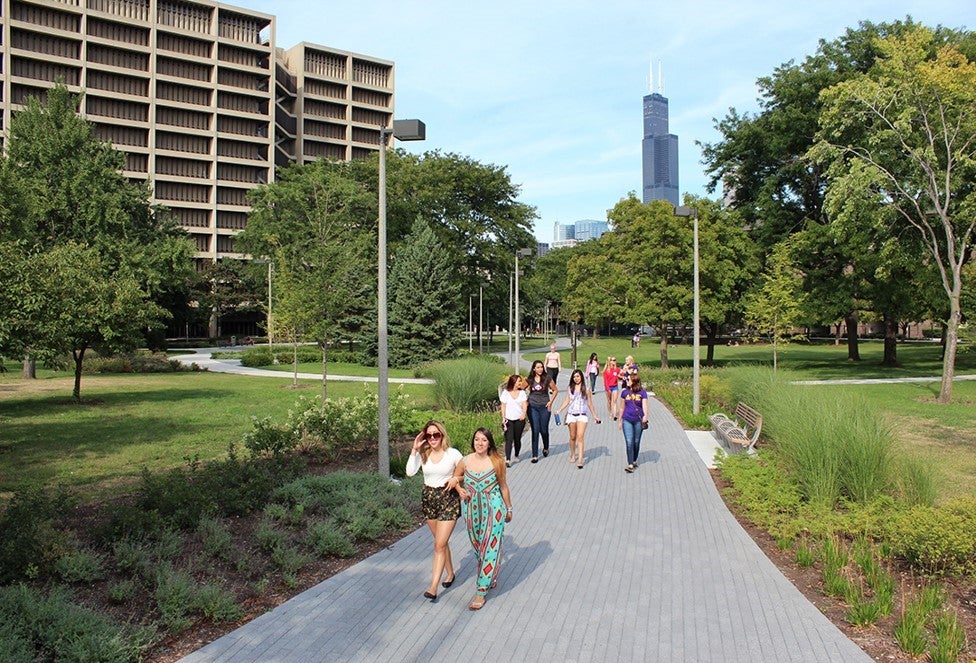 The Richard and Loan Hill Department of Biomedical Engineering has a tradition of strength in cell and tissue engineering, neural engineering, bioinformatics, biomedical imaging, biomechanics, and biomolecular engineering. As part of the only major state-supported research institution in the city of Chicago, the department seriously pursues its mission to sponsor life-changing, cutting-edge research while providing students with a world-class education in biomedical engineering and bioinformatics. Biomedical engineering is unique in the College of Engineering in that it is the only one of the college's six departments to be housed cooperatively within another UIC college, in this case, the College of Medicine.
UIC is a major public research university (Carnegie R1) with about 3,000 faculty and more than 34,000 students. It is ranked in the national top 20 by U.S. News & World Report for diversity, and it ranks No. 8 in the Wall Street Journal/Times Higher Education list of best value institutions. This is a recognition given to universities that provide an excellent education compared with net cost. UIC also is a Hispanic-Serving Institution.
Chicago epitomizes the modern, livable, vibrant, and diverse city. World-class amenities such as the lakefront, arts and culture venues, festivals, and two international airports make Chicago a singularly enjoyable place to live with an affordable cost of living, whether in an 88th-floor condominium downtown or on a tree-lined street in one of the nation's finest school districts. The birthplace of the modern skyscraper, Chicago boasts one of the world's tallest and most iconic skylines, an 8,100-acre park system, and extensive public transit and biking networks.
UIC is committed to increasing access to education, employment, programs and services for all. The University of Illinois is an Equal Opportunity, Affirmative Action employer. Minorities, women, veterans, and individuals with disabilities are encouraged to apply. UIC is committed to supporting the success of dual-career couples. The University of Illinois conducts background checks on all job candidates upon acceptance of contingent offer of employment. Background checks will be performed in compliance with the Fair Credit Reporting Act.