Student design provides a drop of healing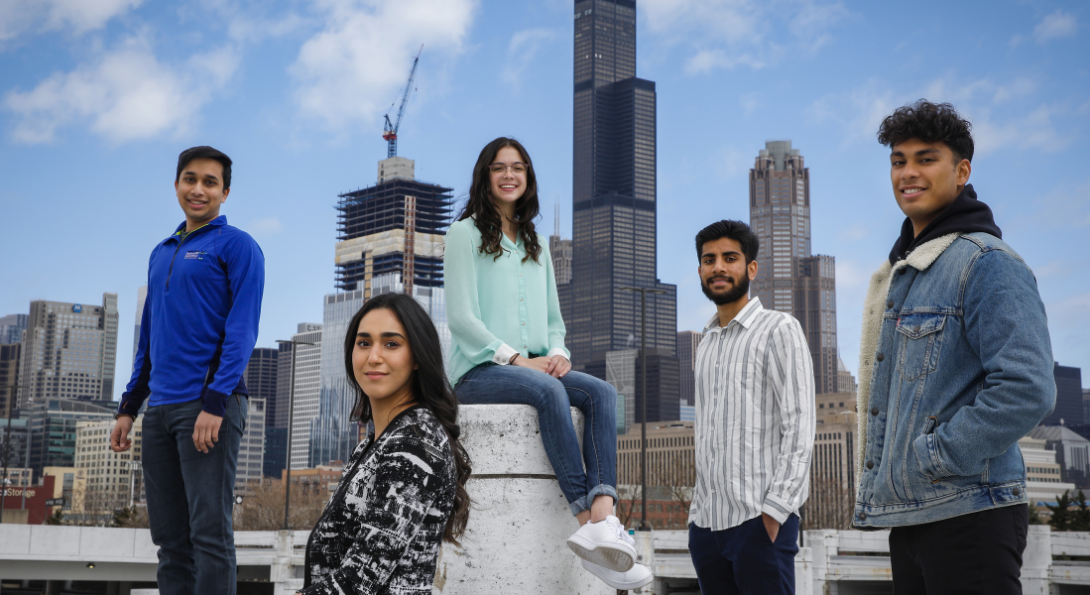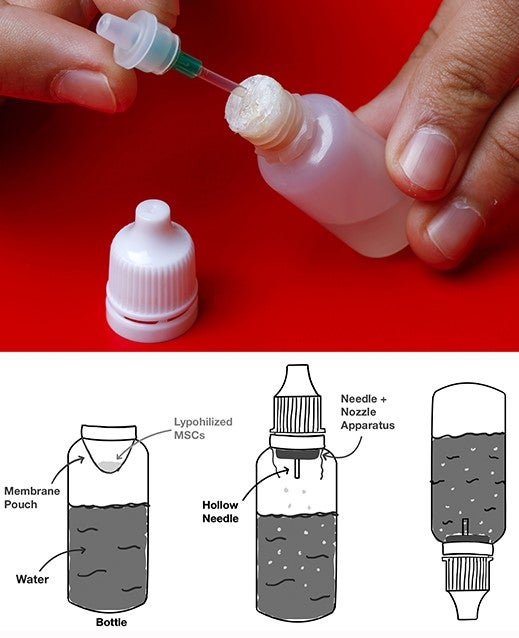 Five bioengineering majors are making a difference in eye-injury patients' lives one drop at a time with their 2021 UIC Engineering Expo design project.
Sara Salameh, Jeet Bhalala, Olivia Schaps, Shoale Badr, and Vikram Saudagar created an eye-drop device that can deliver reconstituted lyophilized mesenchymal stem cells in water to patients who have biological, mechanical, or chemical corneal wounds to one or both eyes.
Mesenchymal stem cells have been shown to enhance cell proliferation and wound healing in corneal wounds while reducing scar formation and hemorrhaging, the team members said. But, as with any new treatment, patients will need an easy and effective way to use it.
That's what the UIC students sought to develop. They envisioned a device that could house the stem cells while also functioning as a regular eye dropper.
Salameh explained that the team's design — which involves reconstituting lyophilized, or dried and powdered, stem cells — allows the cells to remain stable over time with a longer shelf life. Inside the device, a membrane pouch holds the powdered product. The patient punctures the pouch with a needle-nozzle apparatus to initiate the reconstitution process.
Salameh added that once the pouch is punctured, the device works like other topical eye-drop devices on the market.
The team members were interested in designing the eye dropper because they felt it could make a difference to patients at UI Health.
"UIC is well respected in the field of eye research, so creating a product that could more efficiently treat corneal diseases and wounds was very attractive to us," Saudagar said.
The students are talking with their project sponsor, Ali Djalilian, professor of ophthalmology, and their project supervisor, Ghasem Yazdanpanah, about how they could run a clinical trial to study the efficacy of mesenchymal stem cells in corneal wound healing and the ease of use of their device. The team would like the device to be used someday by patients at home to provide more flexible treatment for eye care.
Modified on April 30, 2021