Senior bioengineering students use technical skills to help child with cerebral palsy stay hydrated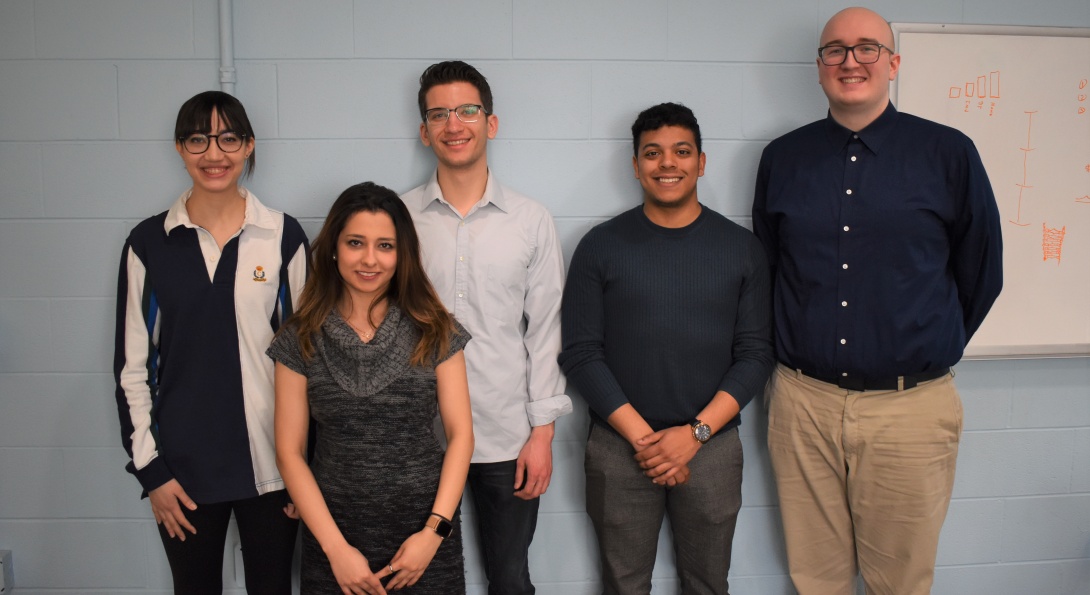 Senior bioengineering students use technical skills to help child with cerebral palsy stay hydrated Heading link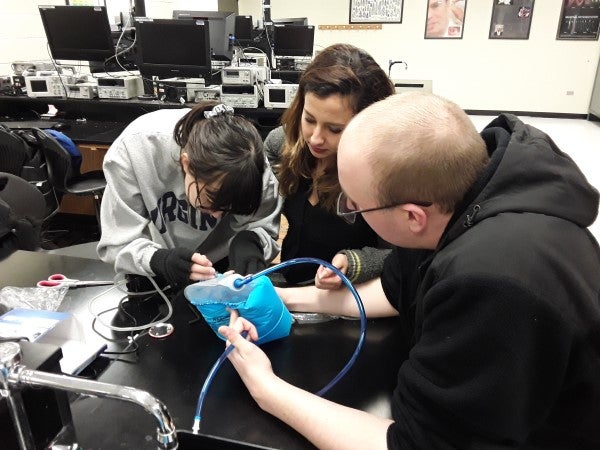 A group of five senior Richard and Loan Hill Bioengineering students have combined their skills and ingenuity together to design an assistive device that will help a child with cerebral palsy with spastic quadriplegia stay hydrated. The team noted people with motor deficiencies frequently have trouble staying hydrated and must rely on caregivers for help drinking.
Samantha Lagestee, Dylan Tremmel, Omar Maldonado, John Jarka, and Aseel Al Kishtaini have been hard at work since August 2018 creating their wheelchair-compatible electronic fluid delivery system, which utilizes a reservoir and water pump, along with a straw attached to a servo motor that can be moved into a drinking position and out of the way by the user.
The students have been working with the family and a feeding therapist at the nonprofit Easterseals to design the device and to ensure it is functional for the child. The team is currently putting the final touches on their project before the UIC Engineering EXPO at the end of April. They have already put together the reservoir and straw system using a commercial hydration pack, food-grade tubing, and a water pump. They also 3D printed a custom straw support structure at UIC's MakerSpace and designed a circuit to power the motor and water pump with a rechargeable battery system.
"We chose this project because we saw an opportunity to use our unique skill set to help a child," Lagestee said. "Oftentimes, senior design projects are developed for faculty, industry, or medical professional sponsors, with little to no input from potential end users. When we saw that there was a particular family we were working with, we knew that we could make a difference for them and have a chance to see our product in action."