BME faculty member joins FIU panel on inclusion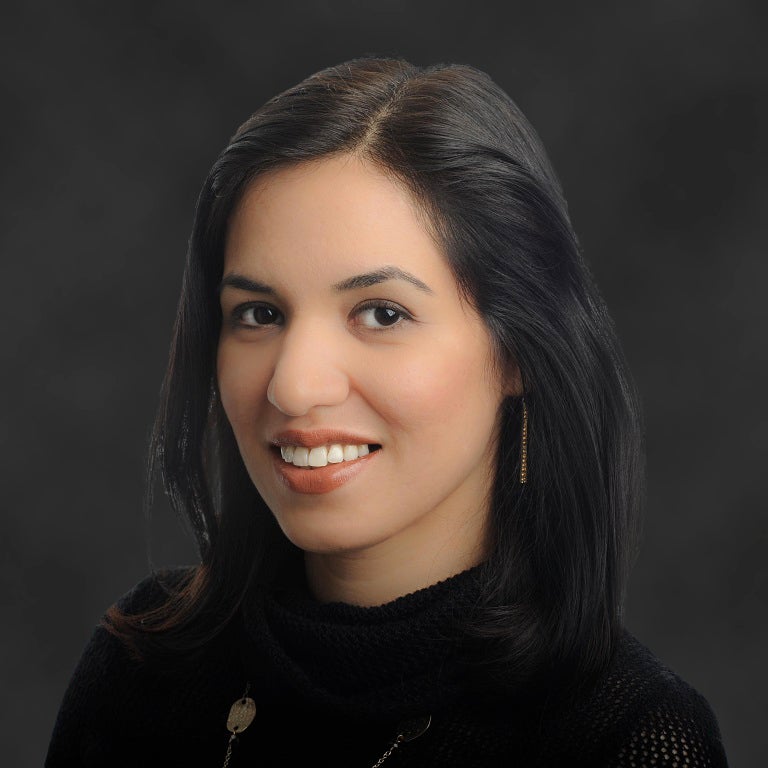 Clinical Associate Professor Hananeh Esmailbeigi was recently invited to share her expertise at a national conference on inclusion and access in the fields of science and technology.
Esmailbeigi was asked to represent UIC and participate in a panel discussion during Florida International University's "Future of Tech Talent & Equity" event in November.
The conference was a part of the White House Office of Science and Technology Policy's "The Time is Now: Advancing Equity in Science and Technology Ideation Challenge." Through the challenge, OSTP Director Eric Lander asked the American public to submit ideas to ensure all Americans can participate in and contribute to science and technology in the U.S.
"America's future depends on science and technology like never before, and to address the extraordinary opportunities and challenges we face — to our health, our planet, our economic prosperity, and our national security — the United States will need to draw on all of its assets, chief among them our unrivaled diversity," Lander said in a press release on the launch of the challenge.
Esmailbeigi, who is also the department's associate director of undergraduate studies, spoke during the regional strategies Q&A session at the FIU event. She discussed organizing her Wearables and Nearables Technology Laboratory course to mimic an industrial setting. The class, open to both engineering and computer science students, challenges undergraduates to work together to design their own wearable and nearable technologies.
"They are each in charge of bringing their own subject expertise to the table, so that they learn from one and another while working towards the goal of the project," Esmailbeigi said. "It's really similar to how projects are actually completed in an industrial setting. We get lots of feedback from students where they tell us they have talked about this course in their interviews after they graduate."
Esmailbeigi also discussed the professional development course she teaches for undergraduate students that aims to help students plan and make career decisions.
"We are lucky that we have such a diverse student body here at UIC and in our department, but we also need to make sure we are helping them move from school out into industry," she added.
Karla Salcedo Diaz, a current master's student in the BME department, also participated in the FIU event.