Bioengineering PhD student wins MicroTAS grant, presents research on novel gas control device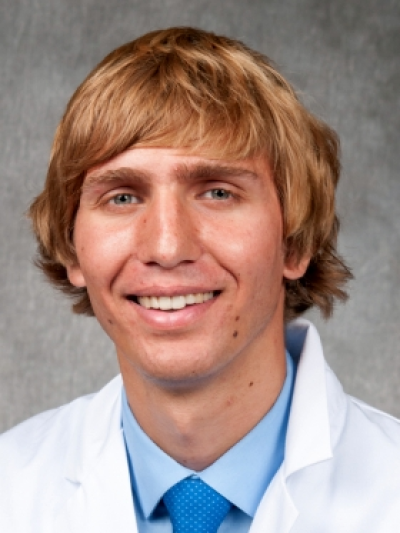 A Richard and Loan Hill Department of Bioengineering PhD student is hoping an innovative device he created will increase the speed of research and new discoveries.
Adam Szmelter, a fourth-year MD-PhD student in the department, will present his research on a novel device that he hopes will make it easier for researchers to understand how gas affects cells at The Chemical and Biological Microsystems Society MicroTAS 2019 Conference in Basel, Switzerland, which is scheduled to run from Oct. 27-Oct. 31.
Szmelter's creation is a 3D-printed device that functions as a gas control adapter for a standard platform for growing cells called a 96-well plate. He developed the device in Professor David Eddington's lab, where he has studied for the past three years.
"Controlling gas concentrations reliably is difficult for researchers and is most often ignored, even by those who specialize in biological gas research. They can only deliver one concentration at a time making these types of studies very slow and inefficient," Szmelter said. "I am hoping that this method will make it easy for researchers since it fits into a tool they already use and allows for many experiments with many different gas concentrations to take place at once."
Szmelter said he was extremely excited when he found out he had won the travel award and that people from the conference were interested in learning more about his research. He noted the event will help him improve his presentation skills and learn more about other research ongoing in his field.
"Also, I am hoping to gain some inspiration for future projects," Szmelter said. "There will be a ton of exciting top-notch research to take in over the course of four days."