Bioengineering and Dermatology departments welcome optical, photoacoustic imaging expert to faculty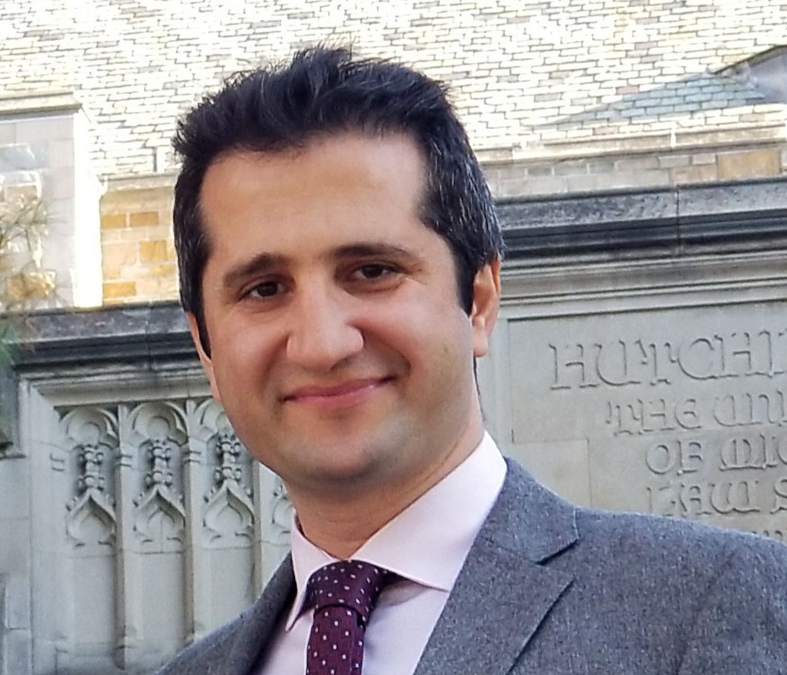 The Richard and Loan Hill Department of Bioengineering, along with the Department of Dermatology at UIC, are excited to welcome Associate Professor Kamran Avanaki to its faculty in the fall of 2020.
Prior to joining the University of Illinois Chicago, he was an associate professor of biomedical engineering at Wayne State University in Detroit. He received his PhD degree from the University of Kent in the United Kingdom in medical optical imaging with an Outstanding Achievement Honor in 2012.
He subsequently completed a three-year postdoctoral fellowship at Washington University in St. Louis under Professor Lihong Wang, who is currently at the California Institute of Technology, a pioneer in photoacoustic technology.
Avanaki has published 80 peer-reviewed articles. As principle investigator, he has received multiple research grants and fellowships and currently is supported by two NIH R01 grants – "Transfontanelle Photoacoustic Imaging To Study Pathophysiology of Neonatal Brain Injury" and "3D Neonatal Photoacoustic Tomography (3D-NPAT) To Detect Hypoxic-Ischemic Brain Injury in Preterm Neonates" – and by a grant from the Melanoma Research Alliance: "Enhanced-OCT for Discriminating Nevi from Melanomas."
His areas of expertise include the design and development of photoacoustic imaging technology and optical coherence tomography for biomedical applications to solve critical problems in brain and skin imaging. More specifically, Avanaki has developed hardware and software solutions to study the pathophysiology underlying various types of tumors. He has also built imaging systems to study the structure and function of the human brain. Further, he has developed imaging systems to investigate neuroscience questions in rat and mouse models.
"I feel UIC will be an extraordinary environment for my interdisciplinary research," Avanaki said. "I believe that through collaborations with UIC's outstanding faculty across the university including computer science, electrical engineering, psychology, dermatology, and oncology departments, we will revolutionize the diagnosis of brain and skin diseases."
Avanaki added he has available positions for undergraduate, master, PhD, and postdoctoral students in his lab. Students with backgrounds in electrical engineering, bioengineering, computer science, physics, and neuroscience are encouraged to contact him at avanaki@uic.edu for more information.
Modified on October 22, 2020