BioE PhD student Prithviraj Mukherjee receives CCTS PECTS fellowship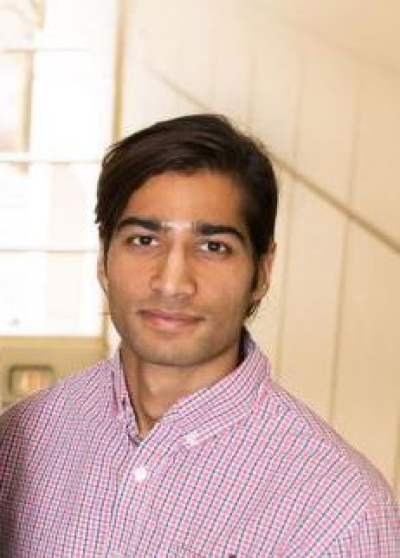 Richard and Loan Hill Department of Bioengineering PhD student Prithviraj Mukherjee has been awarded a Pre-doctoral Education for Clinical and Translational Scientists Fellowship from UIC's Center for Clinical and Translational Science (CCTS).
Mukherjee is working under Richard and Loan Hill Professor Ian Papautsky in the Papautsky Laboratory. The lab's mission is to understand and create microfluidic systems and point-of-care sensors for enhancing public health and safety, along with developing microfabrication and nanofabrication techniques.
The CCTS is a unique hub on campus that allows research teams to tackle scientific and operational challenges in clinical and translational research. The center is focused specifically on work that can be best addressed by collaborative work.
Mukherjee is working on developing a prototype microfluidic device that is able to separate leukocyte subtypes into granulocytes and agranulocytes using only the fluidic forces generates in a microchannel.
"It does not require any external power source like some active systems, requires only small sample volume and does not result in cell loss," Mukherjee said. "This will potentially aid a cheaper and more frequent analysis, closer and continuous monitoring of patients."
Modified on January 19, 2021