Apr
7
2022
BME Alumni Night (Virtual Event)
April 7, 2022
7:00 PM - 8:30 PM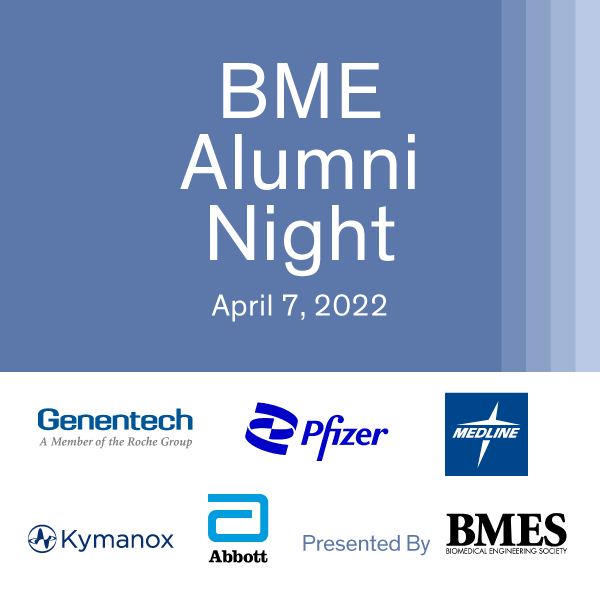 BMES invites you to our annual alumni night! (RSVP Required) Panelists include founders of their own companies, engineers from companies like Abbott, Medline, Genentech, Pfizer, as well as MD and MD/PhD students and graduate students in BME. A wide range of roles are covered as well from R&D to quality to PM to human factors engineering.
There will also be an opportunity to network in smaller groups which has led past students to be able to gain information and even referrals to help them land internships and jobs.
This is a great opportunity to learn about what opportunities lie ahead after graduation and to learn about all the different paths you can take as a BME. We hope to see you there!
Contact mali77@uic.edu with any questions.